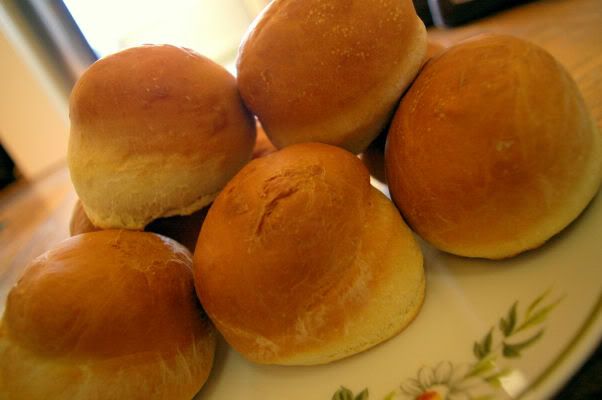 Anyone who actually keeps up with this blog, which I'm guessing includes my mother and my best friend and not many other people, will notice that I haven't updated for quite some time. The thing that those of you who aren't my mother or my best friend don't know is that I was in Germany for two weeks and just got home on the 22nd in the early evening.
The whole trip was lovely, but in keeping with the idea that this is a cooking and baking blog, I thought I would talk briefly about the food.
Being a vegetarian often makes eating in foreign places (whether it's overseas or just a new city) pretty difficult. Germany was no exception. Many, if not most, of my dinners consisted of potatoes in some form (Bratkartoffeln, Pommes Frites, boiled, etc.) and salad (some of them were really strange, with pickled grean beans or canned corn or both, and more...). Lunches were often the same thing, or some times sandwiches (if you ever go to Germany and you're not used to eating a lot of butter, you should watch out for sandwiches that are premade... unless you
want
to try eating a pound of butter on one sandwich). Desserts were unquestionably the tastiest part of every meal or snack (Germany has lots of Italian gelato and ice cream, being so close to Italy, plus German bakers are some of the best in the world, in my opinion). Breakfast, it so happened, was the easiest meal of the day. Yoghurt, fresh juice, fruit, and best of all, Brötchen (or Kaisers in the south)!
Now, I'm not sure how unusual this is, but before going to Germany, I had never actually tried Nutella. I'm not sure why. Hazelnuts and chocolate... how could I possibly not like that?! It somehow seemed like not having ever tried it before was really odd, though. So that's what I ate on my Brötchen almost every day (when it was not available, I had lovely jam or emmenthal... delish, but I still craved it on those days).
Yesterday morning was my first breakfast back in Canada. Needless to say, after two solid weeks of eating fresh Brötchen, Kaisers, and bread, everything in the house seemed really lame. And while Nutella is available in Canada, we were sorely lacking a delicious jarful in this particular house (but my parents went grocery shopping today and bought me some... thanks mummy!).
So after eating a Second Cup coffee flavoured granola bar, peach yoghurt and left over macaroni and cheese (?!) for breakfast, I decided that I should probably make some Brötchen to ease the transition back into Canadian living and the post-vacation blues.
I used to work in a bakery and making bread was always my favourite part. Bread dough is the best thing in a bakery. It's beautiful, soft, and forgiving; a dream to work with. Every chance I get to work with any sort of bread dough is a treat.
So I researched some recipes online and found one that I thought might be alright (but having never made Brötchen before, I had no idea).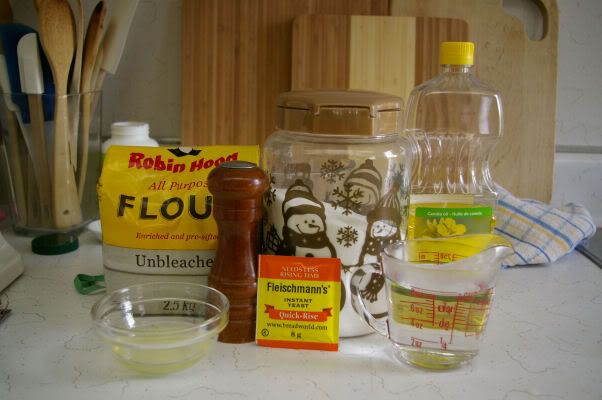 The ingredients.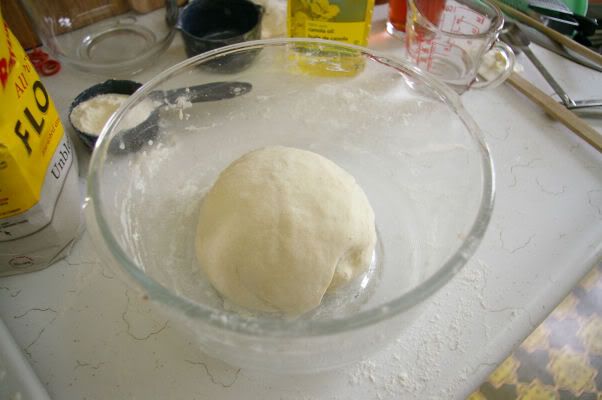 The dough.



It's easiest to cut it up into (mostly) equal portions if you stretch and roll into a long loaf shape.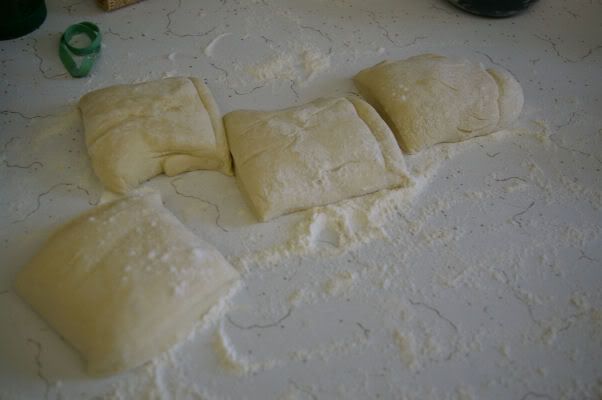 Then divide in half a few times until you get the desired size.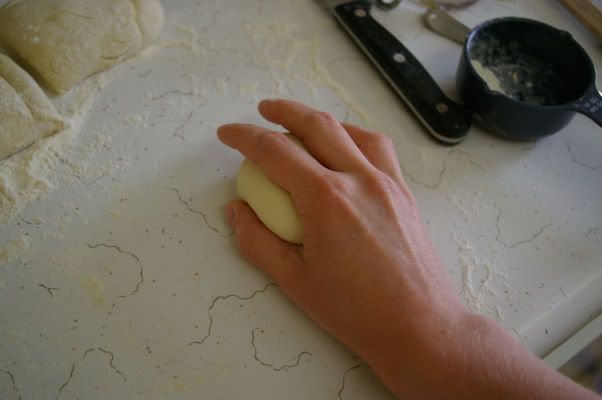 I'm surprised I haven't lost this skill I learned at the bakery.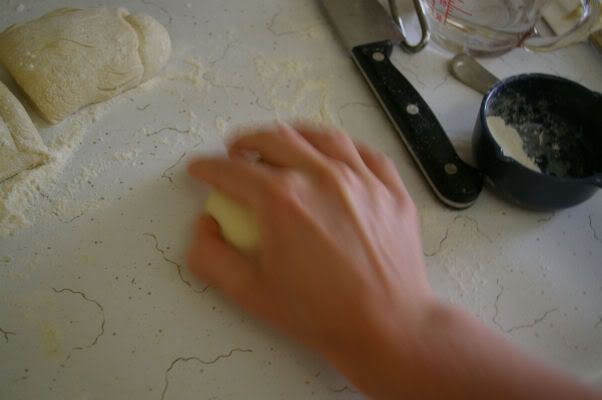 Put your hand over the ball of dough like you're using a computer mouse. Push your thumb into the dough and down slightly and move your hand around in a circular motion.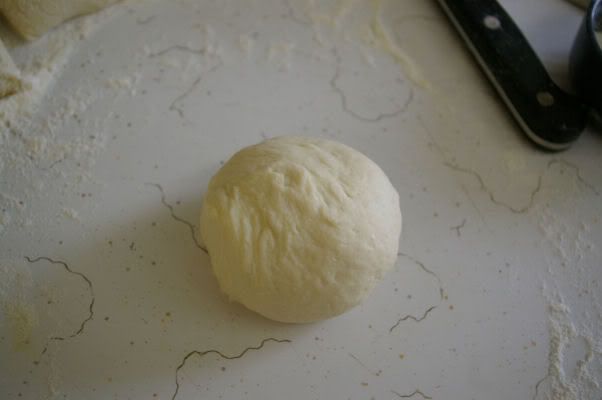 This should be the result.



And this was my final result.



I went over to Anders' house last night to give him the photos from the trip and took some along with me to share. I took one for myself as well and ate it with some emmenthal. It was terrible. It tasted like cardboard. Really flavourless cardboard, at that! A terrible way to waste good cheese, really. So, there's really no point in posting the recipe. They were nothing like they should have been.

Undaunted, and still craving some delicious Brötchen, I woke up at 6.30 this morning and being unable to fall asleep again, I researched some more recipes. At Allrecipes.com, I found another one that looked different enough from the one I tried yesterday, and which had good reviews from people who were familiar with authentic Brötchen. So, after editing the dust out of a mere few of the 1500 photos I took on the trip, I got to work on it.

Here we go again: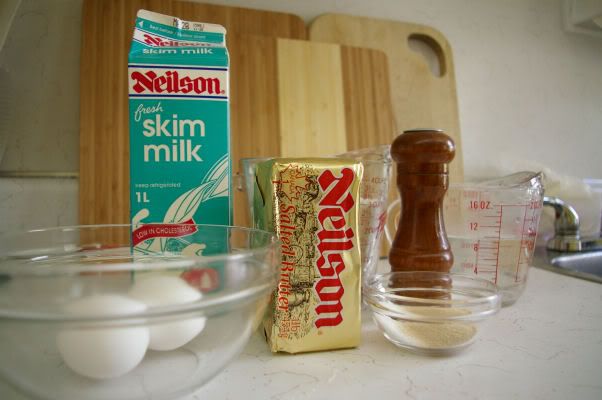 The ingredient. Similar to the other recipe, but in different amounts.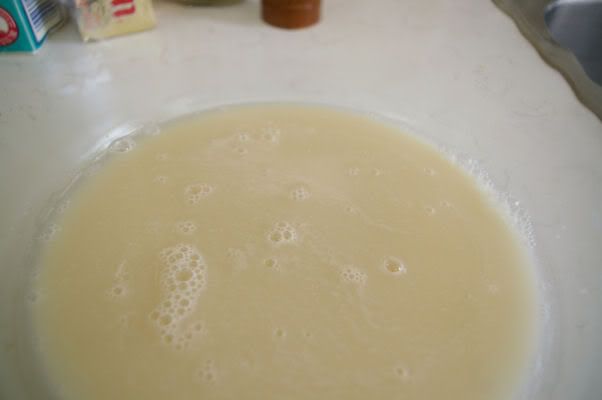 Yeast, sugar and water. Yum.



The method was very different too, and the dough was much more pleasent to work with. A good sign?



And then I sort of forgot to keep taking photos... so this was the end result.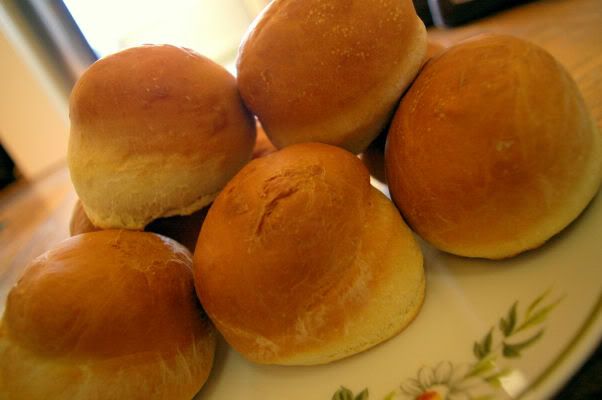 Looks good, yes?



These smell much better, rose a lot more and are far less dense and heavy.
Before I started to top my Brötchen with anything, I tore a piece off and tried it. Much better.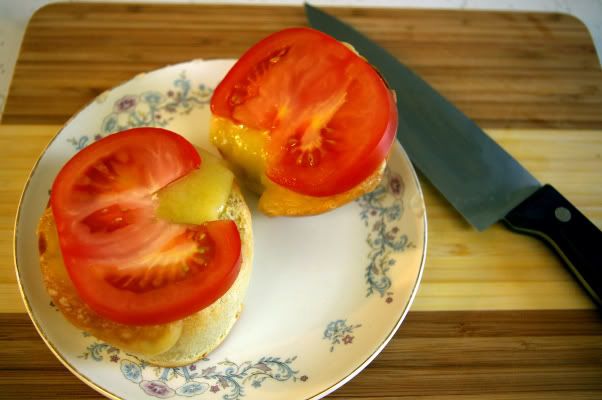 So this time I topped it with emmenthal, melted it in the broiler, then sliced some tomatoes (which, for the record, are not in season and almost inedible at this time of year) and put them on top.



Rather good, but still not quite the German Brötchen I so enjoyed for two weeks.

So, the search continues.

Recipe

I took this recipe from Allrecipes.com. I used the scaling option to scale done the recipe to a yield of 12 (and I only got 8), and I made some of my own adaptations. Below is what really went into mine.

Brötchen

1 tablespoon active dry yeast
1-1/2 teaspoons white sugar
1-1/4 cups warm water
1 tablespoon butter, softened
1 teaspoon salt
3 cups all-purpose flour
2 egg2 whites, stiffly beaten

×××

In a large mixing bowl, dissolve yeast and sugar in warm water. Let sit until creamy; about 10 minutes. Mix in butter, salt and 1 cup of the flour. Beat with a heavy spoon for 2 minutes. Fold in egg whites. Using a stand mixer with dough hooks, gradually add flour 1/4 cup at a time, until dough forms a ball and begins to pull away from bowl. Turn onto a floured surface. Knead, adding more flour as necessary, for 8 to 10 minutes, until smooth and elastic with bubbles.
Lightly oil a large mixing bowl, place the dough in the bowl and turn over to coat with oil. Cover with a damp cloth and let rise in a warm place until doubles in volume, about 1 hour. Deflate the dough, form into a round and let rise again until doubled, about 45 minutes.
Preheat oven to 425°F. Deflate the dough and turn it out onto a lightly floured surface. Divide the dough into 12 or 8 (or whatever) equal pieces and form into oval rolls about 3 1/2 inches long. Place on lightly greased baking sheets, slit tops of rolls, cover and let rise until doubled in volume, about 40 minutes.
Bake for about 20 minutes or until the tops are golden brown. Remove to a wire rack and cool.

Guten Appetit!