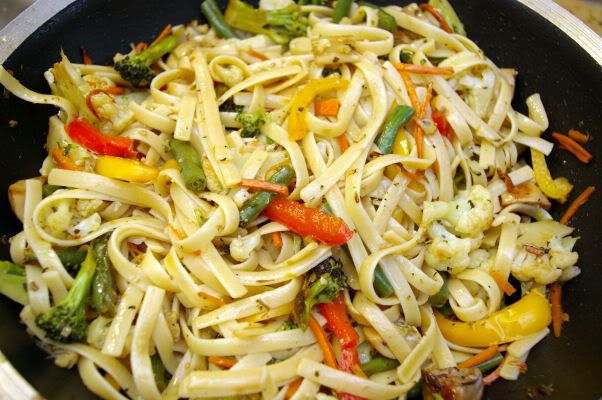 One of Anders' and my staples is pasta primavera. It's great because we both love vegetables, so despite the fact that there's no meat in it for Anders, we both really enjoy it. I also have severe
emetophobia
and eating light is one of the few things that helps keep me sane. And, besides the time it takes to cut and clean the vegetables, it's a really simple dish.


To begin, cook some pasta. Shock it when it's done so it doesn't continue to cook and let it sit until you're ready for it.
Next, choose a whole whack of vegetables you like.



These are the ones we usually use: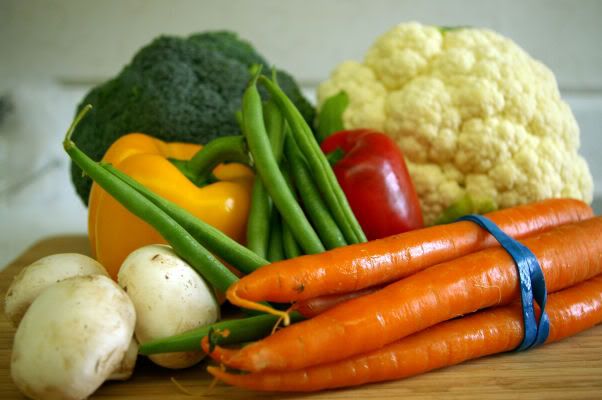 Rinse them and chop them up, pretty much however you want: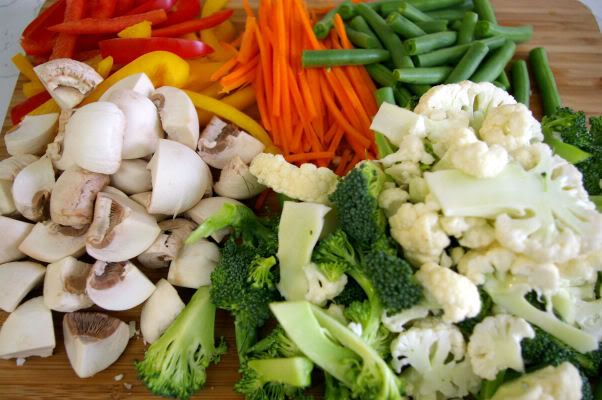 In this instance, I cut the peppers into strips, julienned the carrots, halved the green beans, quartered the mushrooms, and cut the broccoli and cauliflower into bite-sized fleurettes.

Pour a generous amount of olive oil into the pan, and crush some garlic into it: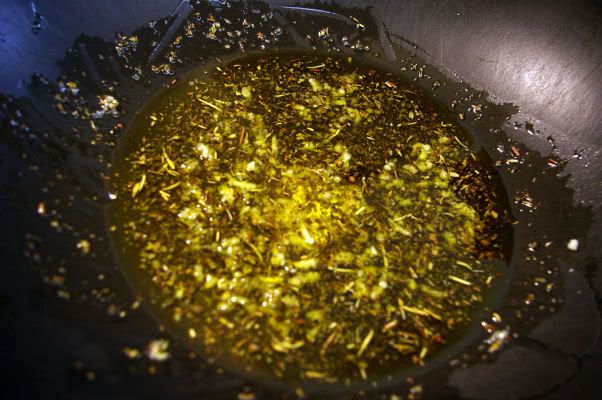 I threw some Italian seasoning into the pan, too, but I don't, usually.

Put the vegetables in and toss them to coat in oil: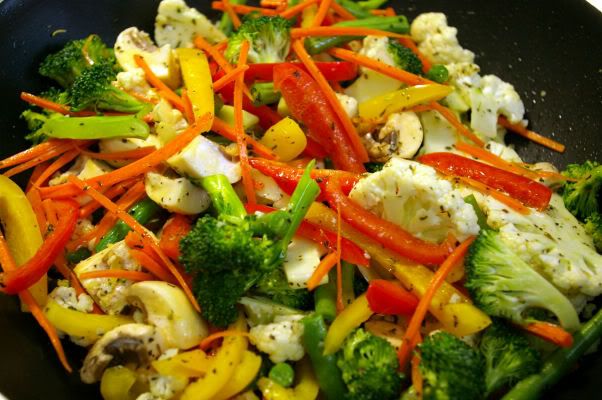 Let them cook for a while. I usually let them go until they brown a little: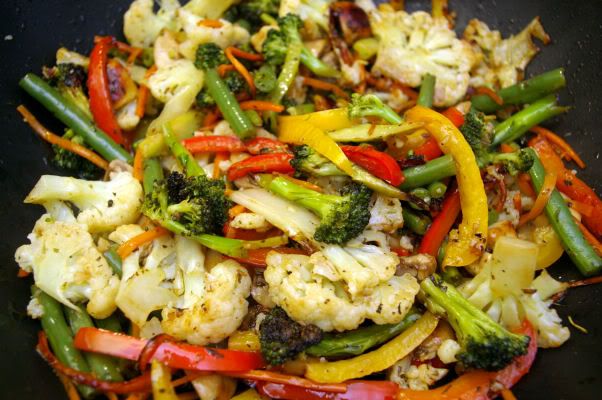 If it's taking a long time, put a lid over the pan the let the vegetables steam.

Once the vegetables are cooked (tender but crisp), throw in the cooked pasta and toss it all together: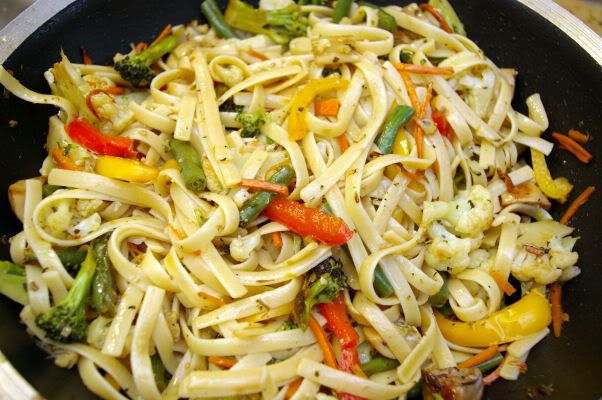 Guten Appetit!