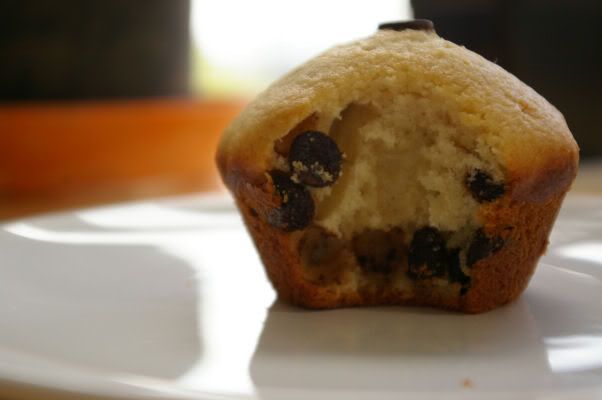 After all the muffin-making I did in the summer, I've noticed a serious lack of muffins around here recently. So, a few weeks ago (actually, it was a month ago...), I made chocolate chip muffins! This was something I'd never done before - all my previous muffins had been fruity. So I was excited. There was chocolate involved, how I could not have been excited?!

The process started out, as usual, with my wet and dry ingredients.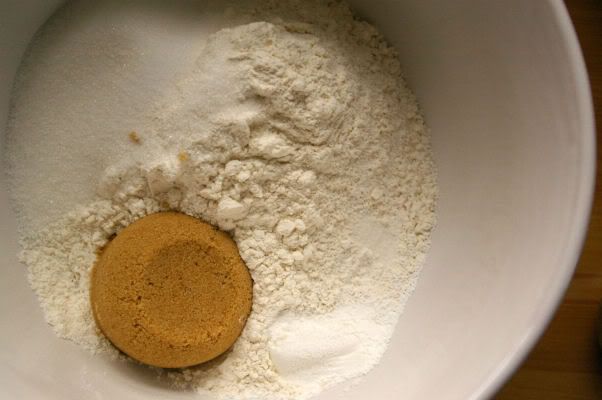 Flour, sugars, baking powder and salt.



Milk, oil, eggs and vanilla.

And then I just mixed them both together.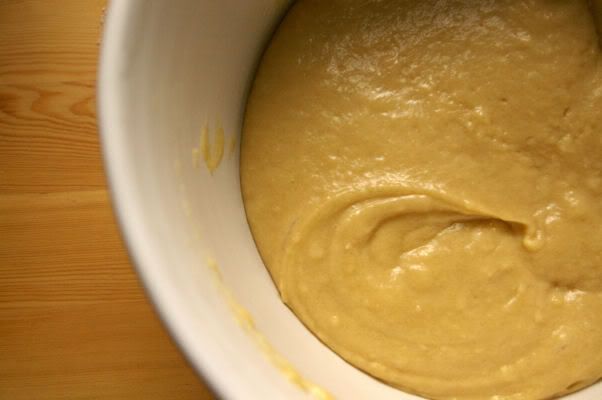 Simple or what?

The only other step was to add chocolate chips.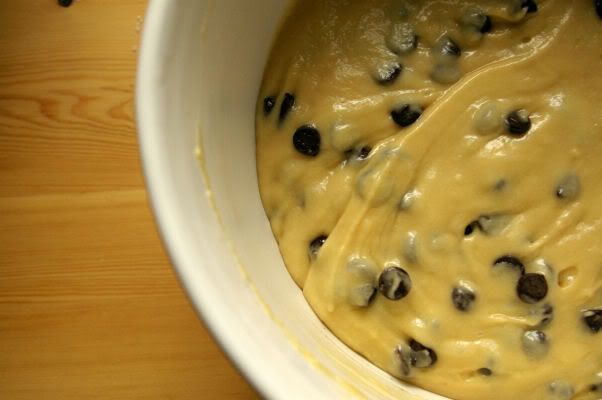 Normally I just dump them in all wild and crazy, but this time I measured them out. I put in about a cup, and it was the perfect amount.

The recipe also calls for nuts, but I hate hate hate nuts in baking, so I left them out.

I spooned the batter into a greased muffin tin, and tossed them in the oven.



15-20 minutes later, these beauties came out: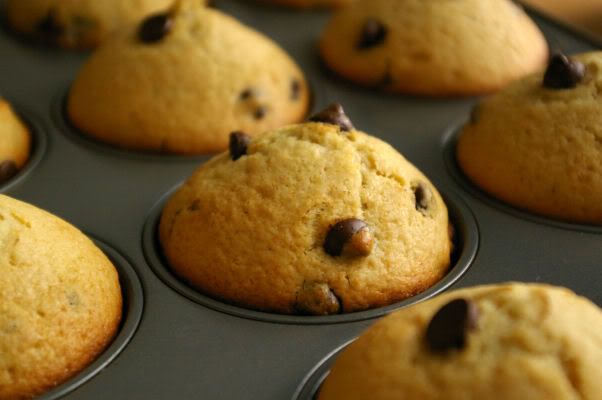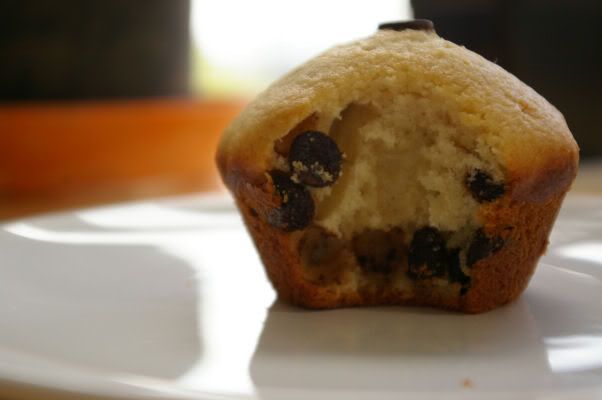 Nomnomnomnom.



These muffins have officially earned the status of "staple." I mean, if I had time to bake muffins all the time, these would be the ones I'd bake. Which is not to say that the process is time consuming, in fact these are very quick, I just mean that I have no time. Which is why I'm updating my blog at 12.13AM on a Sunday.
Anyway, I made these muffins again last weekend when my parents and Anders' parents were here, and they were gone within minutes of me putting them on the table in front of our small crowd.
They're light, they're fluffy, they're tasty, they're chocolatey, they're absolutely everything you could ask for from a muffin.

Man... I want a muffin...

Recipe

Chocolate Chip Muffins

×××

2 cups all-purpose flour
1/3 cup light-brown sugar, packed
1/3 cup sugar
2 teaspoons baking powder
1/2 teaspoon salt
2/3 cup milk
1/2 cup oil
2 eggs, lightly beaten
1 teaspoon vanilla
chocolate chips
1/2 cup walnuts or pecans, chopped (optional)

×××

Preheat oven to 400°F and grease a muffin tin.
In a large bowl, stir together flour, sugars, baking powder, and salt. In another bowl, stir together milk, eggs, oil, and vanilla until blended. Make a well in centre of dry ingredients and add milk mixture, stirring just to combine. Stir in chocolate chips and nuts (if using).
Spoon batter into prepared muffin tin and bake for 15-20 minutes or until a muffins passes the toothpick test.
Allow muffins to cool on a wire rack for five minutes before removing from pan to continue cooling.
Serve warm or completely cooled. Muffins can be frozen.
Makes 12 standard sized muffins.

Guten Appetit!