So... it's been a while. And I don't
really
have time to be doing this right now, but I need a break between finishing class for the day and studying for the entire afternoon (well, at least until I go horseback riding...). Hence, I present, cinnamon buns and their less well-known but just as delicious cousin, chocolate chip buns!
I started out by heating up some milk and mixing it in my largest bowl with eggs, some oil (which I swapped in for melted butter), half the sugar.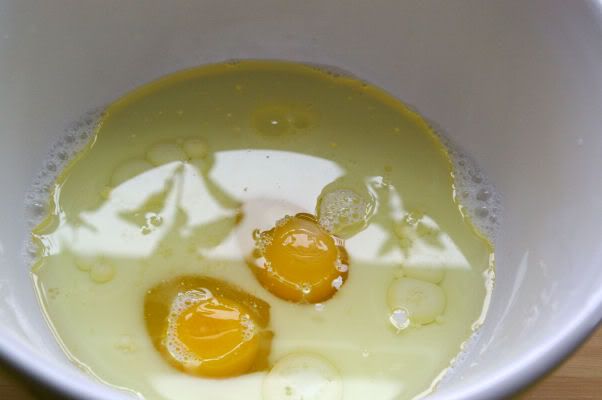 Once that was well mixed, I added the yeast and, gently mixed it again and let the mixture sit for a few minutes.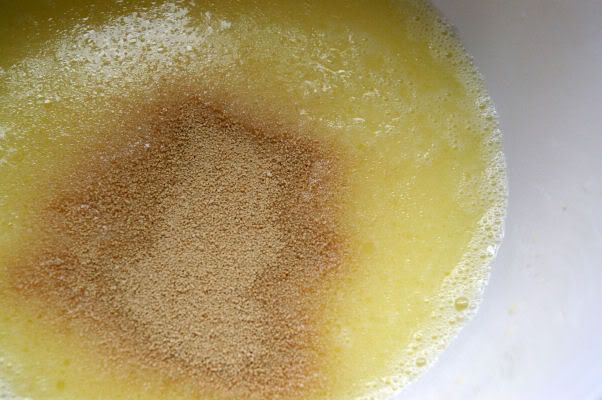 After that, I threw in the other half of the sugar along with the flour, one cup at a time...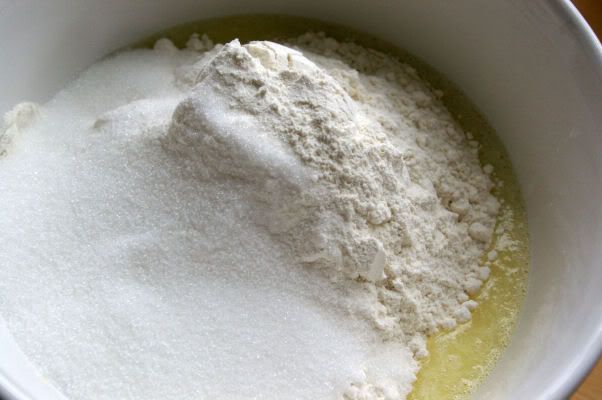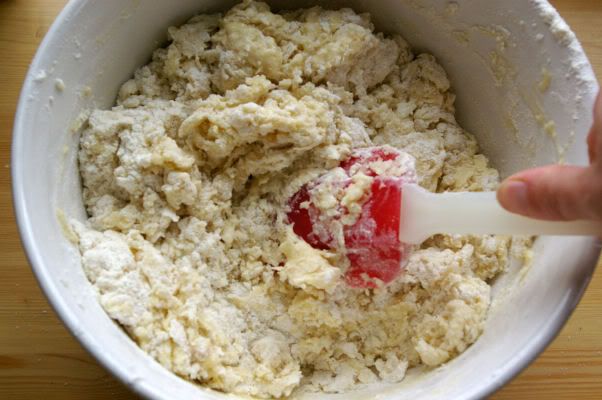 Until it formed this big lump of dough.



I covered the bowl with a tea towel and put it in my oven, which I had heated up then turned off.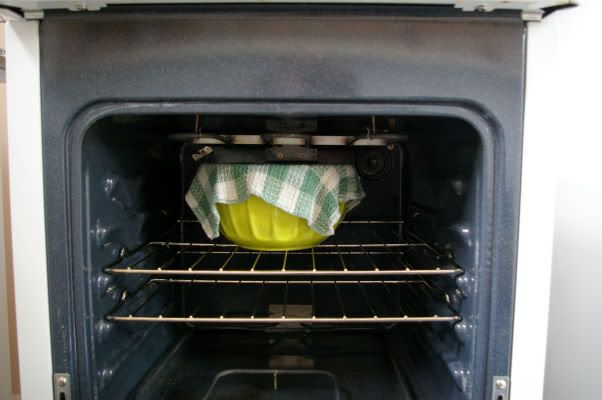 While that was in the oven (for about an hour), I mixed together some brown sugar and cinnamon.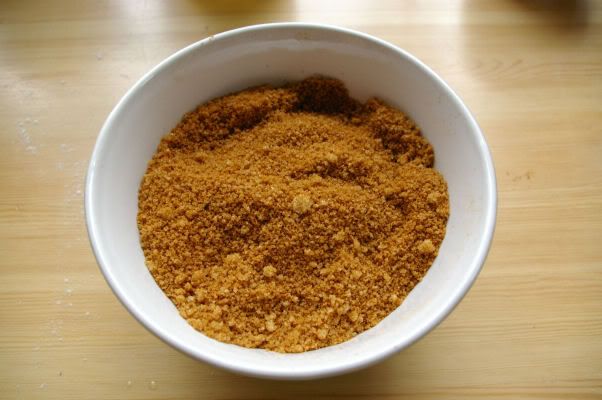 No need to measure!

Once the dough had doubled in volume:



I took it out of the oven and let it rest for a few minutes.



Then I divided it in two.



I rolled each bit of dough out into a long, thin quasi-rectangular shape.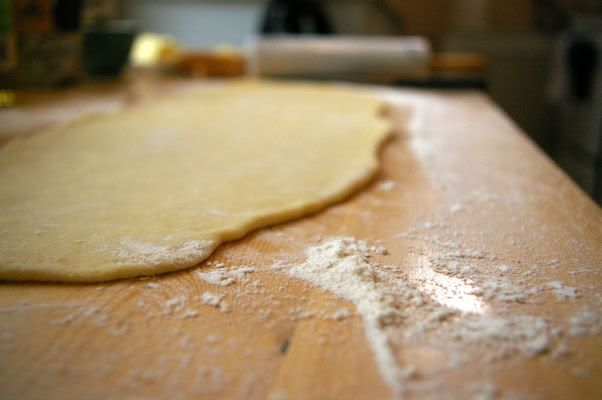 And spread on some butter.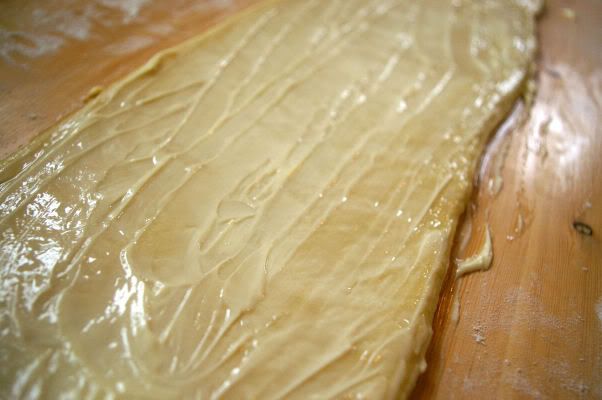 For the cinnamon buns, I heavily coated the dough with the brown sugar and cinnamon mixture I had prepared earlier.



And for the chocolate chip buns, I sprinkled on some brown sugar a chocolate chips.



Apparently I don't have photos of the rolling or cutting process, but all I did was tightly roll up each rectangle, starting at the long end. I then cut each roll into six equally sized pieces.

These went into my small Pyrex dish


I prepared the dish by making little tin foil dividers to keep the cinnamon out of the chocolate and the chocolate out of the cinnamon... I really don't like it when food mixes.

While the buns were in the oven, I made some cream cheese frosting.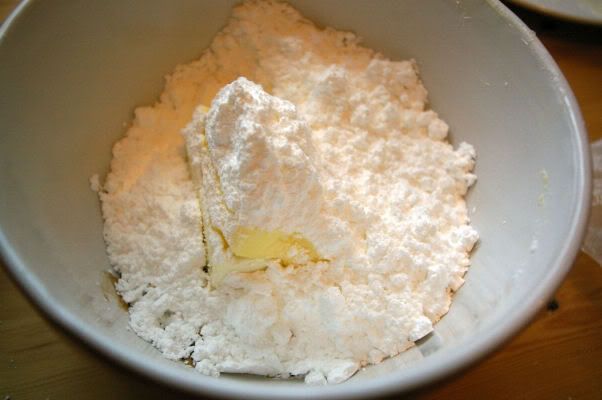 And when they came out, they were golden and delicious smelling!!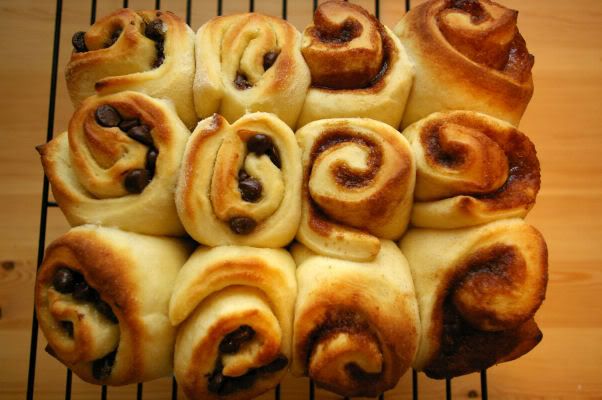 I let the buns cool a little bit before I put on the frosting, but you have to put it on before they cool completely.



Later that evening, Anders and I enjoyed them with two of our friends.


And everyone lived happily ever after, because of the deliciousness.



These were really quite good. The recipe I originally found claimed to be "clone of a cinnabon" and I certainly don't agree with that, but they were still quite scrumptious.
I definitely used too small a dish and the bottoms of the buns didn't bake fully... luckily, that's the way cinnamon buns taste best! I actually liked this recipe so much I made another batch (all cinnamon) the next day to take to one of my 8.30 classes in which we were writing a midterm. They baked more fully the second time and I liked them just as much!
Next time I make them (which I wish could be sooner rather than later, but I just have too much to do...) I think I'll try to roll the dough out thinner so that the dough to cinnamon (or chocolate) ratio is lower. All in all, a really lovely recipe though!

Recipe

Cinnamon Buns

Buns
1 cup warm milk (110° F)
2 eggs, room temperature
1/3 cup vegetable oil
8 gram package of active dry yeast
½ cup white sugar
4 ½ cups flour
1 teaspoon salt

Filling
brown sugar, to taste
ground cinnamon, to taste
1/3 cup butter, softened

Frosting
1 (3 ounce) package cream cheese, softened
1/4 cup butter, softened
1 1/2 cups confectioners' sugar
1/2 teaspoon vanilla extract
1/8 teaspoon salt

×××

Heat the oven to 200°F. Beat together milk, eggs, oil and half of the sugar. Add yeast and allow mixture to rest for 10 minutes. Next, add the remaining sugar and the flour, 1 cup at a time. Turn the oven off, cover the dough with a moist tea towel and place the bowl in the oven for about an hour.
After the dough has doubled in size turn it out onto a lightly floured surface, cover and let rest for 10 minutes. In a small bowl, combine brown sugar and cinnamon.
Roll dough into a 16x21 inch rectangle. Cover dough with butter and* sprinkle evenly with cinnamon sugar mixture. **Roll up dough and cut into 12 rolls. Place buns in a lightly greased 9x13 inch baking pan. Cover and let rise until nearly doubled, about 30 minutes. Meanwhile, preheat oven to 400°F.
Bake rolls until golden brown, about 15 minutes. While rolls are baking, beat together cream cheese, butter, confectioners' sugar, vanilla extract and salt. When buns come out of the oven, turn the pan upside down over another pan to allow cinnamon mixture to redistribute through buns. Spread frosting on warm rolls before serving.

×××

* To make chocolate chip buns, follow all steps up until the asterisk. At this point, sprinkle the brown sugar over the buttered dough, and then spread on the desired amount of chocolate chips. Continue to follow steps after the double asterisks (**).

Guten Appetit!