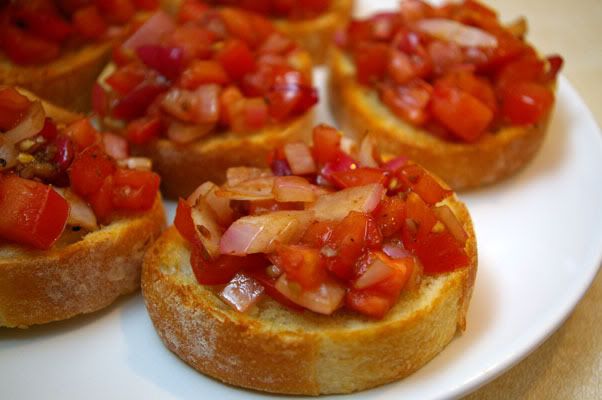 Okay, I love bruschetta. When I'm at a restaurant that has very few vegetarian choices, or if I just can't decide what I want, I get bruschetta. I've had so many different kinds. Some with cheddar, or mozzarella, or feta. Some with fresh basil, or no basil, or maybe oregano. Some with white onions, or red onions, or just too many onions. Some served hot, or served cold. It's always different and while I like it pretty much every way, I've never had an order of bruschetta in a restaurant that I would consider perfect. So I decided to try making my own.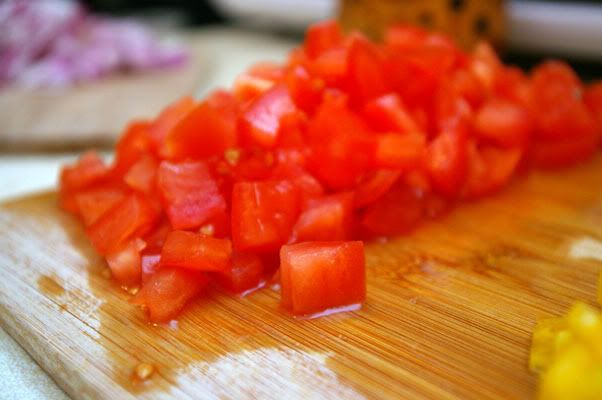 I started by chopping up some tomatoes.



And some red onions. I like the flavour or red onions better than white onions, plus they don't seem to aggravate my heartburn as much.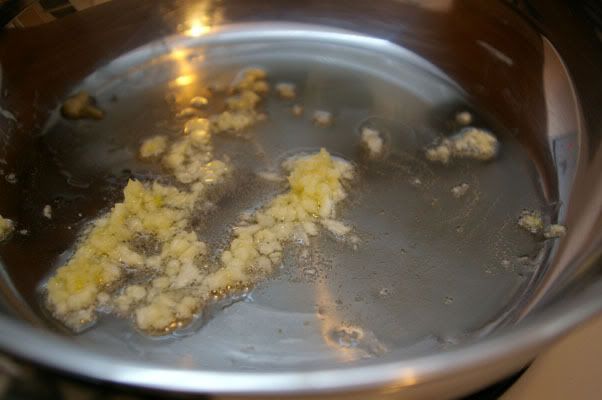 Next I sautéed some garlic in olive oil.



And then added the onions.



I added some balsamic vinegar and let that cook until the onions softened slightly and balsamic mostly evaporated.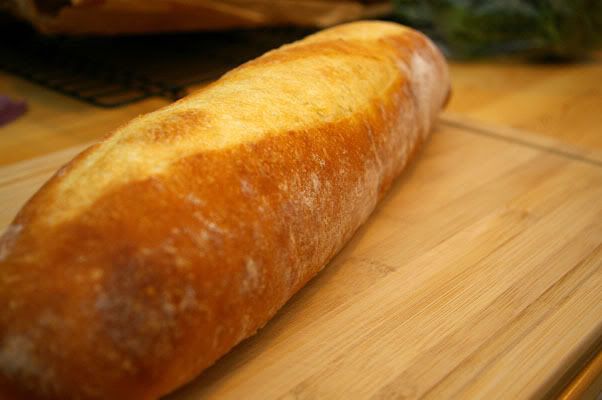 While that was happening, I cut some slices from this lovely Italian stretch loaf. I didn't take any photos of this, but I also brushed the slices lightly with olive oil and toasted them in the broiler just until they were a little golden.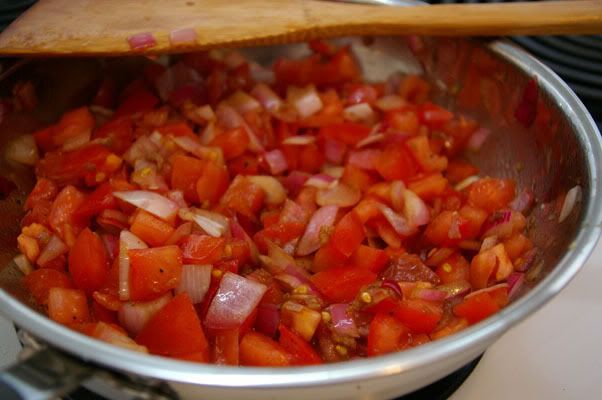 Next I added the tomato (and salt and pepper) to the pan with the onions and garlic, and let it cook, ONLY to heat the tomatoes. I didn't want the tomatoes to cook and loose their bite and shape.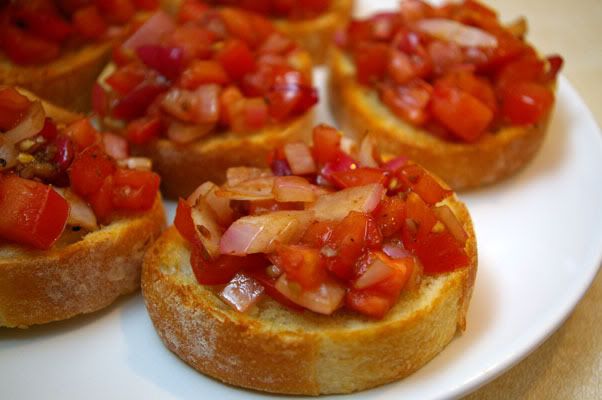 Finally I put a few spoonfuls of the bruschetta mix on each slice of bread and popped them back into the oven to heat through and toast slightly.



It took a few tries to get it to turn out how I wanted it to, and there are still some changes I would make, especially if I was just making it for myself, not myself and Anders. For example, I might try to put some fresh basil chiffonade in. I might also melt some mozzarella or parmesan or both on top. But generally, I like that it's simple and light. The balsamic adds a nice flavour and the red onion is nice and sweet. I can't wait to make this in the summer during the height of tomato season!

Recipe

Balsamic Bruschetta
1 cup tomato, chopped
3/4 cup red onion, chopped
olive oil
2-3 cloves garlic, crushed
1-2 tablespoons balsamic vinegar
salt and freshly ground pepper to taste

×××

Briefly sauté the garlic in the olive oil then add the onions and balsamic vinegar. Allow this to simmer until the onions have softened and the vinegar is mostly evaporated. Add the tomatoes, salt and pepper and continue to simmer, only until the tomatoes are heated through. Serve warm on your favourite (toasted) French or Italian bread. Left overs keep well in the fridge for a few days and can be reheated in the microwave before serving on bread.

Guten Appetit!