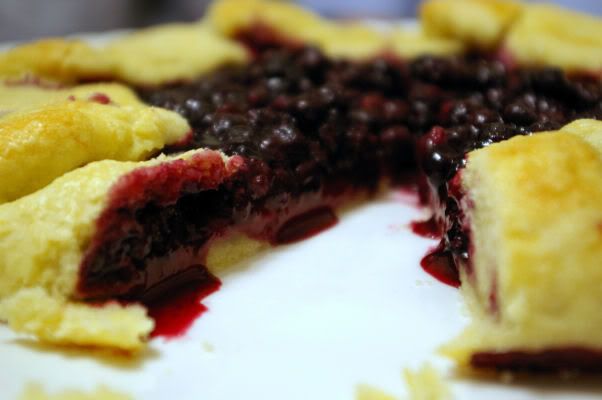 I have discovered my new favourite pastry. It's much simpler than a pie, and to me, much prettier. It's a galette. I made one for the first time on Thursday for a dinner I was having at Anders' house with his family. I got the recipe from
this foodblogger
, who posted it on Bake! Bake! Bake! I mostly followed it, too, and it did not disappoint. Oh no, it didn't.
The filling was blessedly simple. I love a simple filling.


Wild blueberries, lemon juice and zest, sugar and cornstarch. Could it be any simpler?

The only other thing I needed was a pie crust. I went for my lovely olive oil recipe.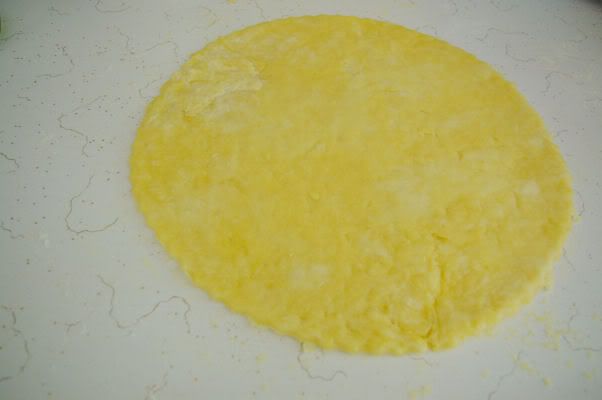 To get a nice, perfectly round crust to work with, I used the serving dish I planned to use as a cookie cutter and pressed it into the dough.

As I said, this is a simple recipe, and all I had to do with the filling was pour it into the centre of my crust.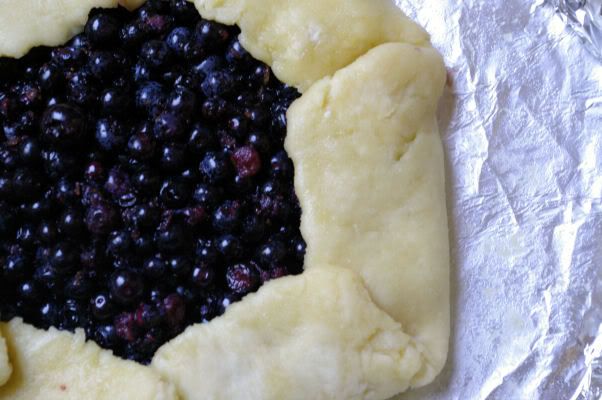 And then fold up the edges to hold it all in. I tried to make my pleats as pretty as possible.

It's not hard to make a dessert look good when you're working with berries that look this delicious.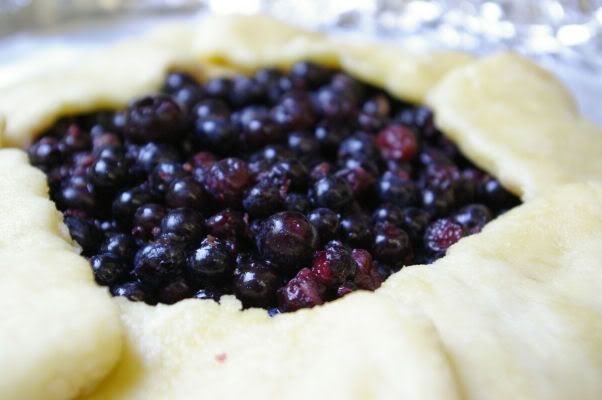 The galette baked on a piece of tin foil on top of a cookie sheet for about 30 or 35 minutes.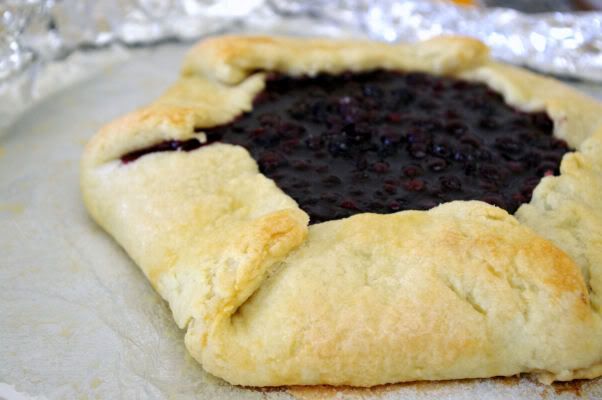 And came out looking perfectly scrumptious, if I do say so myself. And I do.

This dessert was enjoyed by all (nine of us!) later that evening.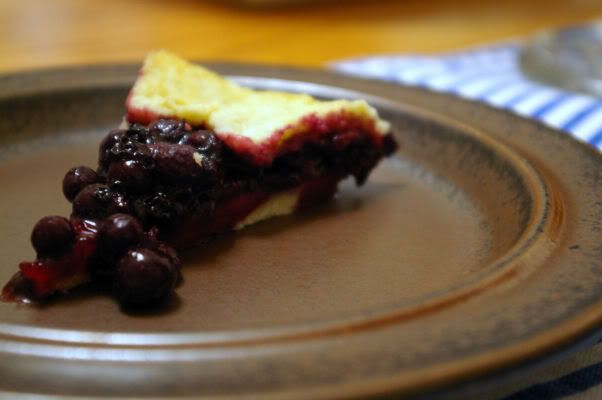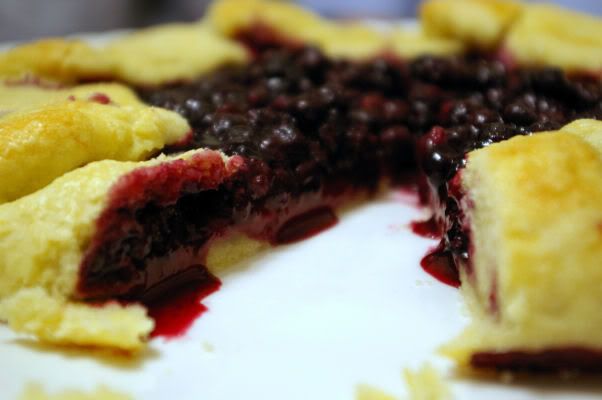 I am I love with this recipe. I think it's a great alternative to pie, especially if you're only feeding a small crowd (which I wasn't, really, but it worked out, because we had THREE kinds of dessert). I found the lemon a little too strong, so I will definitely reduce that amount when I make this next time, and there will definitely be a next time. In fact, we have some soft peaches in the fridge that I might try in a galette next!
If you're one of those people who can't seem to get pie crusts right, whether it's because they always shrink in the oven, or putting them into the pie plate is simply a chore, try a galette! You won't be disappointed... and you'll probably be more relaxed!

Recipe

(Wild) Blueberry Galette

1 premade pie crust
1 pint fresh (wild) blueberries
zest of one lemon
2 tablespoons lemon juice
1 ½ teaspoons cornstarch
brown sugar*, to taste (I think I used 1 ½ tablespoons)
egg wash

×××

Preheat the oven to 350°F. Cover a cookie sheet with tinfoil and spray with non-stick cooking spray. Roll out pie crust to form a large circle and place on the prepared cookie sheet. In a medium bowl, gently mix together blueberries, lemon zest and juice, cornstarch and sugar. Pour the filling onto the centre of the crust and fold and pleat the edges around the filling. Brush with egg wash and sprinkle with sugar. Bake for approximately 30 to 35 minutes, or until edges are golden brown and filling bubbles. Allow to cool before removing to a serving plate. Serve slightly warm or at room temperature.

*The original recipe called for white sugar, but I like brown sugar better in a pastry.

Guten Appetit!