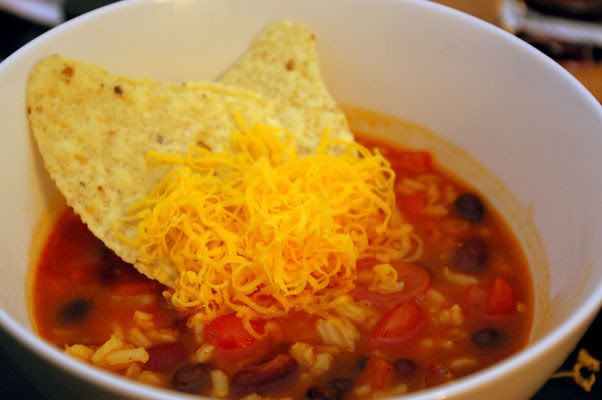 This soup was inspired by my friend and faithful reader Irina. Her recipe is very loose and vague, so I really just did whatever I wanted to, and based it on her recipe. Oh man, it's exciting.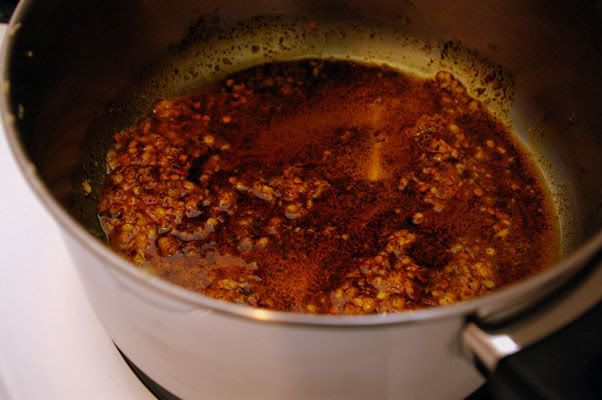 I started by sautéing some salt and pepper, garlic, chili powder and a tiny amount of red pepper flakes in olive oil. I also put on a pot of rice, but I didn't really take photos of rice cooking... it's kind of like paint drying... pretty self explanatory.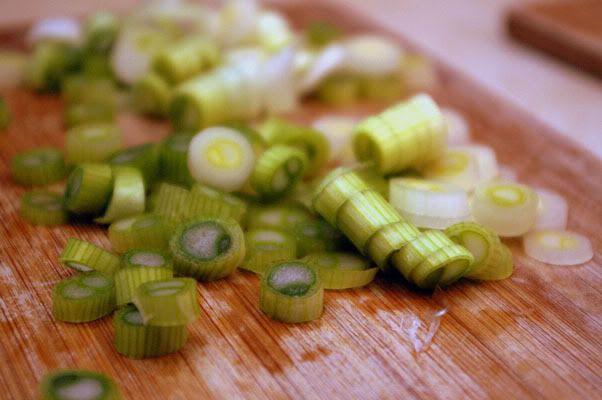 Next I chopped up some green onions (I like them better than yellow or white onions).



And then some red peppers.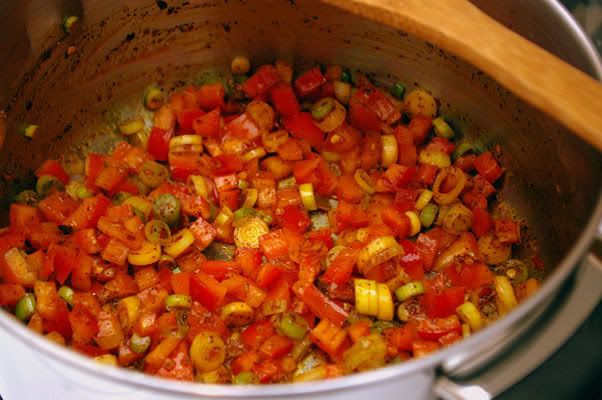 I added both those things to the pot and let them cook until they were a bit tender.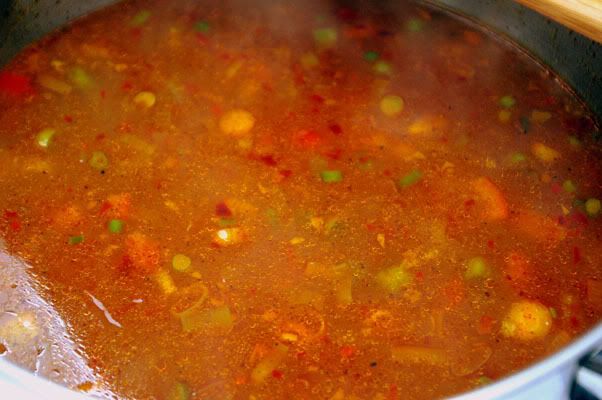 Then I poured in some vegetable broth.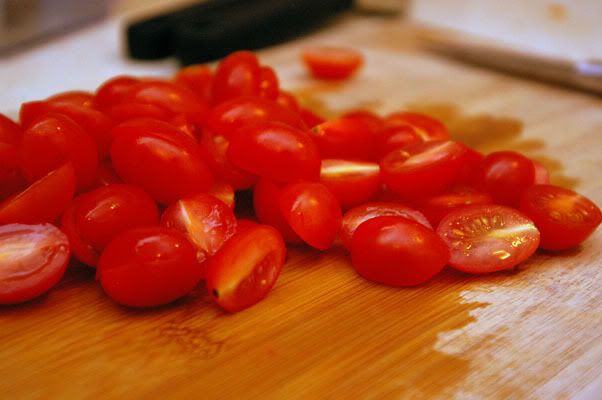 While the broth was heating up, I chopped some grape tomatoes in half. Okay, so it was just supposed to be chopped tomatoes, but 1) there weren't any good ones AT ALL at the grocery store and 2) I thought it was be awesome.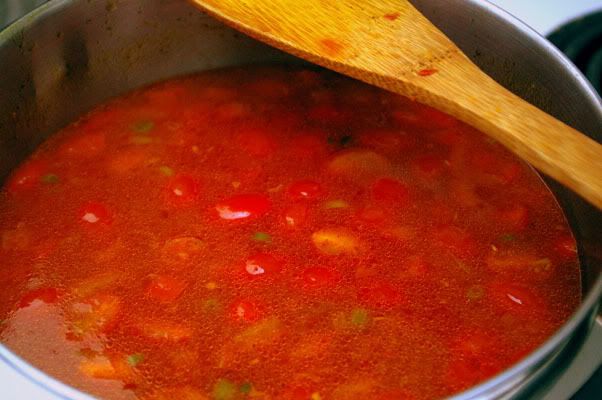 Anyway, then I threw those tomatoes into the broth. I also threw in some tomato paste.

And while that was cooking a bit, I opened a can of kidney beans and a can of black beans...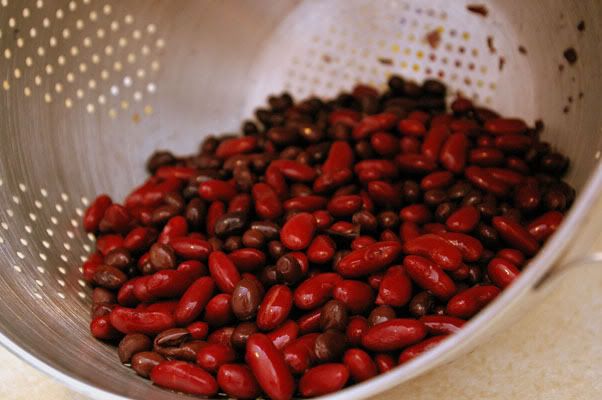 and rinsed them!

I threw them into the broth, along with the cooked rice.


I let that cook for about 15 minutes and then it was time to eat!

Irina suggested putting chips and cheese (soy cheeseloaf, if you're actually Irina) in the bottom of the bowl and then pour the soup on top, but I really can't do soggy things.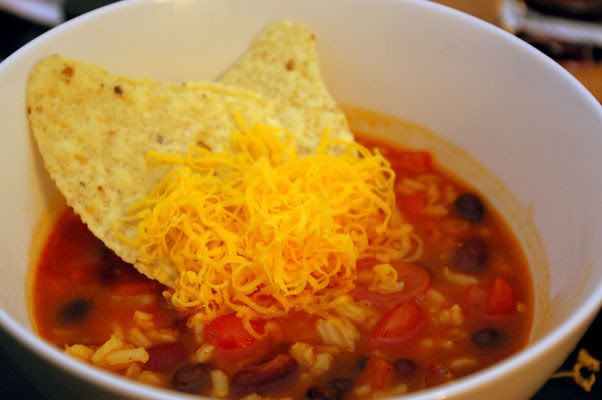 And Anders doesn't do cheese, so he put chips on the bottom of his bowl, and I elected just to put some on top along with my cheese.



This soup was absolutely great and delicious and quick. It was like eating nachos in soup form or something! I also like that I can just throw in what I/the grocery store happen/s to have on hand. The other excellent point is that Anders liked it. We don't eat soup like... ever. When he eats soup, it's usually from a can and with big hunks of beef in it. It did happen to be a little spicy for him, but we both really enjoyed it a lot.

Recipe

Tortilla Soup

2 tablespoons olive oil
2 teaspoons chili powder
½ teaspoon red pepper flakes
salt and pepper to taste
2 cloves garlic, pressed
6-8 green onions, chopped
1 large red pepper, seeded and chopped
4 cups vegetable broth*
1-2 cups tomato, chopped
1 small can tomato paste
1 can kidney beans
1 can black beans
1 ½ cups cooked rice

×××

Sauté spices and garlic in oil. Add onion and pepper and cook until they become slightly tender. Add broth and simmer for a few more minutes. Add tomato and tomato paste and continue to simmer. Add beans and rice and stir well. Cover and simmer for 15 minutes. Serve with tortilla chips and cheese.

Guten Appetit!